Celebrity Biographies
Biography of Tommy Hunter [Age, Height, Wife, Kids, Family, Salary, Award & Net worth ]
Tommy Hunter is a well-known veteran pitcher in the Major Baseball League (MLB) who has played in the league since 2008. He began his MLB career after being drafted by Texas Rangers in the first round of MLB's supplemental draft in 2007.
Tommy signed a minor league deal with the New York Mets on May 2, 2022.
Throughout his career, he has played for top teams such as Texas Rangers, Chicago Cubs, Cleveland Indians, Baltimore Orioles, and Tampa Bay Rays.
No matter which team he played for, he consistently produced thrilling outcomes due to his incredible skill.
However, Tommy's career was affected by several injuries that sidelined him for most of his playing period. Despite the injuries, he returned stronger and astonished everyone with his stellar performance.
Today's article is dedicated to Tommy Hunter, and we will uncover his beautiful baseball journey. In addition, we will also discuss his career, personal life, net worth, early life, education, and many more.
But, before we dive into the details, let's start with his quick facts.
Tommy Hunter | Quick Facts
Full Name
Raymond Thomas Hunter
Nickname
Tommy, Big Fella, Two Towels
Birth Date
July 3, 1986
Age
36 Years Old
Birth Place
Indianapolis, Indiana
Nationality
American
Ethnicity
White
Eye Color
Hazel Gray
Hair Color
Black
Zodiac Sign
Cancer
Height
6 feet 3 inches/1.91 meters/191 cm
Weight
249 lbs./113 kg
Father's Name
Ray Hunter
Mother's Name
Pam Hunter
Siblings
Elder sister, Megan Hunter
Education Qualification
Graduated
University 
University of Alabama
Profession
Professional Baseball player
Position 
Pitcher
Debut year
2008
MLB Draft 
The first round of the 2007 Major League Baseball draft by The Texas Rangers
Jersey No.
34 (New York Mets)
Major Achievements


CAL Pitcher of the Week
Second-Team All-American
Southeastern Conference Championship Winner (2006)

International Award

Gold medal at the World University Baseball Championship with the USA National Baseball Team in 2006.

Marital Status
Married
Married Year
2014
Wife's Name
Ellen Cohara
Children
Two sons, Henry and Oliver Hunter
Net Worth
$1-$5 Million
Social Media
Merch
Signed Postcards, Signed Photograph Texas Rangers
Last Update
October 2022
Tommy Hunter | Early Life
On July 3, 1986, Raymond Thomas Hunter was born in Indianapolis, Indiana. He is the youngest child to parents Ray Hunter (Father) and Pam Hunter (Mother).
He also has an elder sister named Megan Hunter. Unfortunately, not much information about the parents of Tommy Hunter is available.
But, it is well known that Hunter has been a sports enthusiast ever since he was a little boy. He was an active member of the school's baseball and football teams.
As for education, he attended Cathedral High School and graduated from the University of Alabama.
Similarly, Hunter played for the Alabama Crimson Tide at Alabama.
Junior Judo Champion
Baseball wasn't the only sport Tommy excelled in as a kid. Tommy was a Junior Judo Champion in his childhood.
The first time he tried judo was when he was five years old, thanks to his grandmother for buying him a few classes.
He was obsessed with the Teenage Mutant Ninja Turtles, and that's how he got into Judo. Tommy was accompanied by his older sister, Megan, who also enrolled in the class with him.
His sister, Megan, earned a black belt in karate and trained with the United States Olympic team before the Summer Games of 1996.
LIKEWISE, TOMMY WON JUNIOR OLYMPIC GOLD MEDALS IN 2011 AND 2012 WHEN HE WAS JUST 11 AND 12 YEARS OLD, RESPECTIVELY.
Nonetheless, his first love was always the ball game. So, despite winning gold in the Olympics, he focused more on baseball than judo.
As a child, Tommy wanted to be an MLB player. So, he followed the baseball path to make his dream a reality.
Tommy Hunter | Early Career
Tommy Hunter was a baseball star in his college. In his senior season, he was named the school's All-City Player of the Year in 2004 and 2005 at Cathedral High School.
After high school, Hunter enrolled at the University of Alabama. While attending the University, he was a valuable member of the Alabama Crimson Tide.
Likewise, he was named to the preseason and second teams of All-America before his sophomore year.
In 2006, he helped the United States National Baseball Team win the World University Baseball Championship, bringing home the most anticipated gold medal.
Tommy Hunter | MLB Career & Injury
MLB Career
Tommy's childhood dream finally came true after the Texas Rangers selected him in the first round of the 2007 Major League Baseball draft.
As a result, Hunter debuted in the major league on August 1, 2008, at the age of 22, and as the fourth-youngest player in the American League.
However, he was later traded to the Baltimore Orioles and then to the Chicago Cubs. In 2016, Hunter signed one year contract with the Cleveland Indians.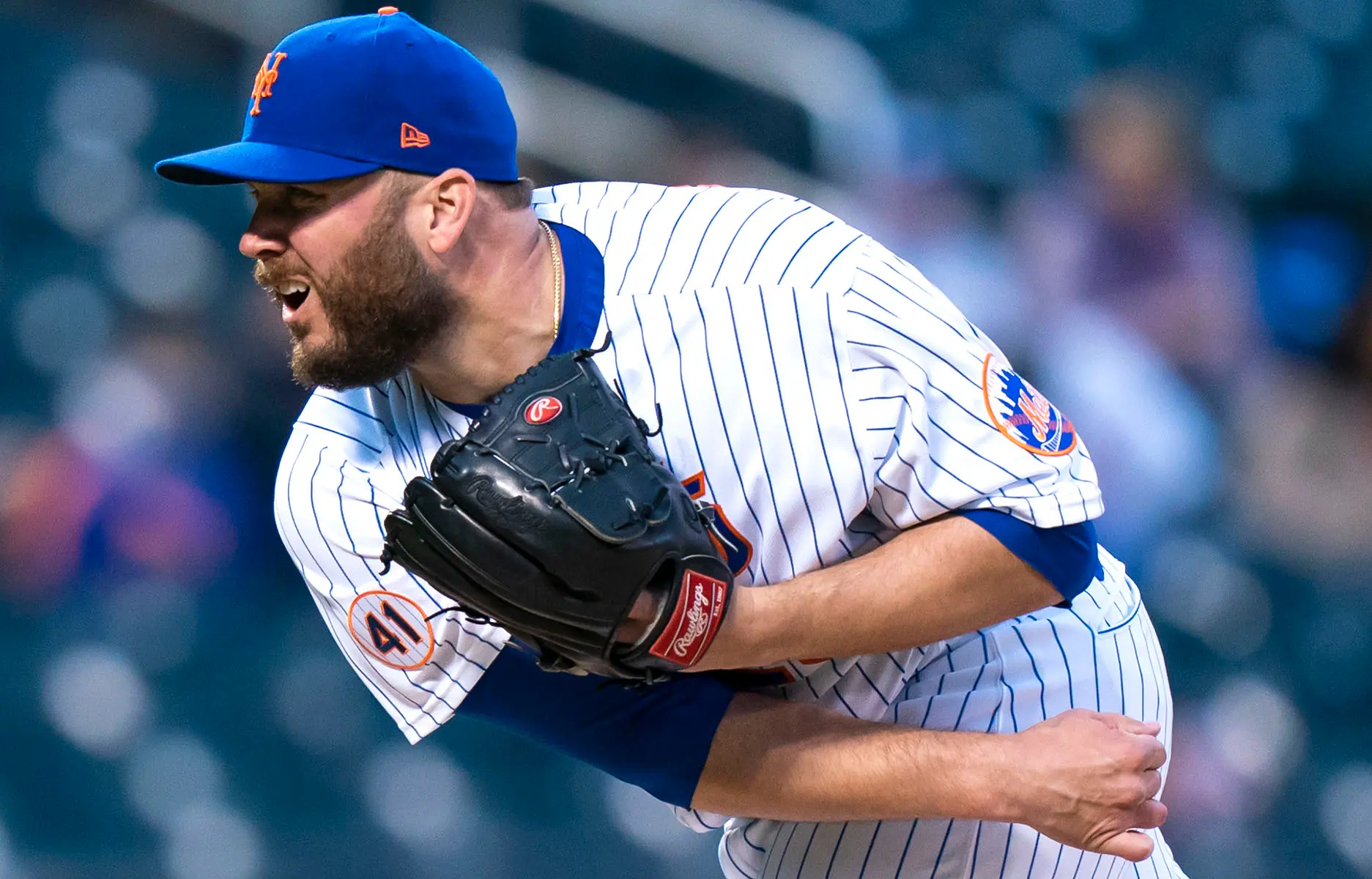 After playing one year with them, he signed a minor deal with Tampa Bay Rays. Furthermore, he played for two years with Philadelphia Phillies.
Tommy signed a minor league deal with the New York Mets on May 2, 2022.
Injury
Hunter's career was heavily affected by the series of injuries. In 2014, he was put on a 15-day injured list as he missed two consecutive saves.
A year later, he underwent two surgeries to repair a core muscle injury. In 2016, he was again put on the injured list following his nondisplaced fracture. He sustained the fracture while trying to save his son from the fall back in his home.
SIMILARLY, IN 2017, HE WAS PLACED ON THE 10-DAY DISABLED LIST AFTER SUFFERING A CALF INJURY. THE PITCHER WAS AGAIN PUT ON THE DISABLED LIST IN 2019 AFTER SUFFERING A RIGHT FOREARM INJURY.
In 2021, Tommy had a career-threatening injury. He was diagnosed with multiple disk herniations and had to undergo several surgeries to repair them.
He was put on the 60-day injured list following the diagnosis. Fortunately, he healed from injury and made a major comeback in 2022.
Tommy Hunter | Awards & Achievements
Tommy Hunter has won several awards and honors in his career. Below are some of them :
Gold medal at 2006 Havana World University Championship
CAL Pitcher of the Week
Second-Team All-American
Southeastern Conference Championship Winner (2006)
Two-time Junior Olympic Judo Champion
Tommy Hunter | Wife & Children
On January 4, 2014, Hunter tied the knot with longtime love Ellen Cohara. Hunter and Ellen have two sons: Henry and Oliver Hunter.
Though not much information about Ellen is available, it is known that she was born and raised in Ohio, USA, and is of American descent.
Tommy Hunter With His Wife Ellen Cohara and Two Sons, Henry and Oliver (Source: Twitter)

TOMMY AND ELLEN MET IN 2012 AND INSTANTLY FELL FOR EACH OTHER. THEY GOT ENGAGED IN 2013 AND TIED THE KNOT IN 2014 IN BALTIMORE, MARYLAND, UNITED STATES.
Though Tommy loves keeping his personal and family life low-key, he posts about them on social media on special occasions.
In an interview, he stated that his wife supported him during his injuries and kept him motivated most of the time.
Tommy Hunter | Age, Height, & Measurement
Tommy Hunter was born in 1986, which makes him 36 years old as of 2022. People born in July are Cancer.
Tommy was born in Indianapolis, Indiana, and identifies as an American of white ethnicity.
Also, Hunter is 6 feet 3 inches (1.91 meters) tall and weighs around 249 lbs. (113 kg).
Tommy Hunter | Net Worth & Contracts
Net Worth
The net worth of Tommy Hunter is estimated to be anywhere between $1 – $5 million. Almost every dollar on his fortune can be attributed to his super successful MLB career.
ACCORDING TO SPOTRAC, HUNTER HAS TO DATE, EARNED $35,400,846 FROM MLB SALARIES AND INCENTIVES ALONE.
Similarly, he makes handsome money through endorsement, investments, and other pursuits.
Contract
In 2007, Hunter signed a one-year $585,000 rookie contract with Texas Rangers.
He renewed the contract with Texas until 2011 and signed one year contract worth $493,500 with Baltimore Orioles.
Hunter extended his stay with the team in 2012 with a $1.82 million deal for one year.
Given his stellar performance on the field, the Orioles was not on the verge of letting go of their star player and offered even bigger and better deals.
The team signed Hunter for a $3 million and $4 million deal in 2014 and 2015, respectively.
In 2016, he signed one year contract worth $2 million with the Cleveland Indians. He then signed one year $1.4 million deal with Tampa Bay Rays.
HOWEVER, HIS BIG PAYDAY WAS YET TO COME, AND IN DECEMBER 2017, HUNTER SIGNED AN $18 MILLION TWO-YEAR DEAL WITH THE PHILADELPHIA PHILLIES.
In 2021, Hunter signed one year contract with New York Mets, which he renewed in 2022 for $2.2 million a year.
Social Media Presence
Tommy Hunter is active on social media, particularly on Instagram and Twitter. You can follow him there to get updates on his personal and professional life.
Tommy Hunter's Popularity Over The Years
Pitcher for New York Mets Tommy Hunter is quite popular around the world.
The above graph shows his popularity over the past five years.
Frequently Asked Questions (FAQS)
What team is Tommy on?
Tommy Hunter currently plays for the New York Mets.
Why is Tommy nicknamed Two Towels?
It sure is a weird nickname that Tommy Hunter is called, but he says there is a story behind it. In the clubhouse, the bath towels did not fit him. So, one towel wasn't enough, and he had to use two.
Given this, his teammates started calling him 'Tommy Two Towels.'